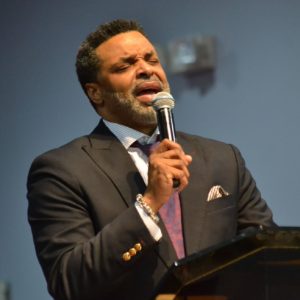 265 Timothy White Way (Bergen Street)
T: (718) 855-8881
F: (718) 855-3931
Church Anniversary Photo Gallery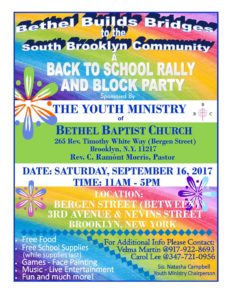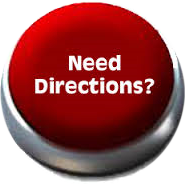 We are so glad you have come to share with us the EDIFYING, GLORIFYING, AND MAGNIFYING OF OUR LORD AND SAVIOR JESUS CHRIST!
Browse the site, come and fellowship with us and let us know how you feel.
Bethel Baptist Church has been a long standing and prestigious part of the community and New York City. Bethelites have a proud and dedicated history of service in duty to the Master, God the Father, the Son and the Holy Spirit. We do this through our worship services, our Christian study and our service through various ministries and outreach programs.
We would like to take this opportunity to welcome you to our website. On behalf of the entire Bethel Baptist Church family, we welcome you and extend an invitation to you to come and worship.
The Bethel experience comprises 110 years of legacy and history. We take pride as a beacon light with over 111 years of service throughout the community of South Brooklyn as well as abroad.
We invite you to come sup with us as Jesus Christ fills your cup. As you enter the site, you will explore the many ministries and offerings that the Church extends to one and all.
SAVE THE DATE: Please join us for our Back to School Rally and Block Party on Saturday, September 16 11:00 am – 5:00 pm. We're giving away free school supplies and free refreshments (while supplies last). There will be live entertainment, games, face painting and much more. Donations of school supplies are being accepted. Please contact the church at 718-855-8881 for additional information.